Tent and Dance Floor Rentals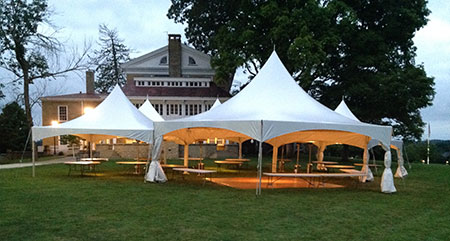 If you're hosting your event outdoors, ensuring accommodating tent space is a must-do item on your party planning checklist. In addition, if music is a central focus, having a dance floor that people can strut their moves on is also imperative. Personal Touch Party Rentals & Events provides both tent and dance floor rentals in Ohio to ensure your outdoor events in Lancaster, Fairfield County, Colfax, or Wesley Chapel, OH are living up to every guest's expectations.
Party Tent Rentals
Renting the right tent for your event depends on a wide range of variables, including where the tent will be located, how many people will be in attendance and what kind of climate your party will have. To ensure a solution for any and all of our customers, Personal Touch Party Rentals & Events stocks a wide range of party tent rentals in Ohio, including:
Tentnology Tents
10' x 20' – $150
20' x 20' – $225
20' x 30' – $350
20' x 40' – $400
20' x 60' – $695
40' x 40' – $820
40' x 60' – $1,240
40' x 40' (hexagon) – $495
Sidewalls – $1.50 per foot
Tent Accessories
Patio heater – $75
Tent lights
Portacool Air Coolers – $200-$275
Staging – $25 per 4'x4′ section
*All prices are subject to change*
Feather Banners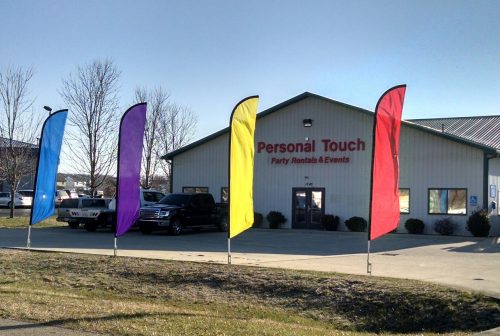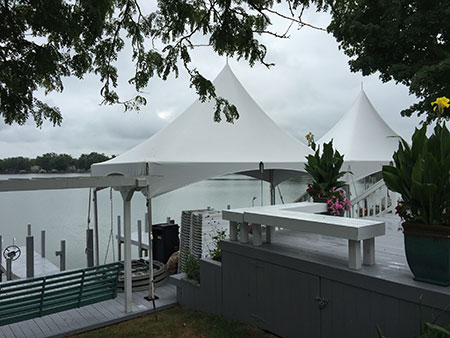 Feel free to consult with our expert staff about what tent rental options might be best for you. We'll gladly put our years of expertise to work in providing you with party tent rentals that fit your need and your budget!
Dance Floor Rentals
Busting a move outdoors has never been easier than it is on a rented dance floor! Our dance floor rentals can be pieced together in a variety of sizes to accommodate dancing crowds of all capacities. We offer inside and outside wood parquet, and inside white and black dance floor options! Some of our most common sizes based on capacity include: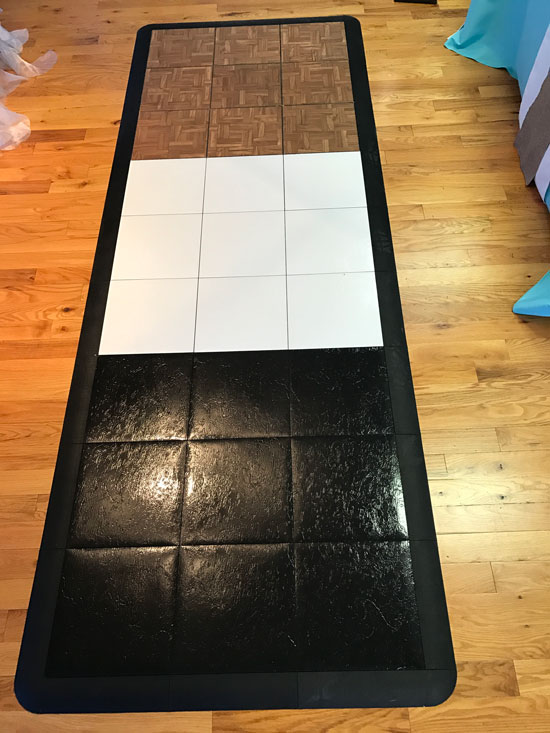 9 x 12 (50 guests)
12 x 12 (75 guests)
12 x 15 (100 guests)
15 x 15 (125 guests)
15 x 18 (150 guests)
18 x 18 (175 guests)
18 x 21 (200 guests)
21 x 21 (250 guests)
Most outdoor dance floor rentals will require a sub-floor for stability at an additional charge. We're also able to provide staging in 4 x 4 sections, to full accommodate your musical performers. For more information about pricing on floors, wedding decorations, or catering items like cotton candy machines, or for help in estimating the amount of flooring you'll need, get in touch with us today; contact us at 740-689-6991.